Professional Web Design & Website Development Company
From compelling web designs to captivating interactive experiences, take your digital marketing beyond the expected. Learn how MKE Web Designs programmers, designers and internet marketers can help you connect with your audience.
Ready to take your website to the next level?
Searching for a website design company to take you there?
MKE Web Designs specializes in professional web design and eCommerce website design solutions that focus on your objectives and business goals. Our expert team of project managers, designers, developers and search marketing specialists use the latest in technology to create actionable results and a return on your investment. We'll work with your team to understand your goals and provide solutions to match your needs. We are located at Milwaukee, Wisconsin and are proud to deliver an in-house team. It's time you work with a website design company that delivers results.

Dominate All Devices
Every MKE Web Designs website is built mobile-friendly to capture leads, generate sales, and increase brand exposure from customers on desktop computers, tablets, and their phones.

Custom Design
Our innovative design processes facilitate collaboration & creativity every step of the way. Be involved while we build a website that captivates your audience or, sit back and let MKE Web Designs take care of everything!

eCommerce Experts
If you're looking to sell online, MKE Web Designs is one of the best eCommerce web design agencies in the country.

Manage Your Content
We integrate and build user-friendly content management systems so keeping your website up-to-date is a breeze and requires no special knowledge.
Search Marketing Power
No outsourcing here! MKE Web Designs offers an in-house SEO and search marketing team, based entirely in the US, ready to help you increase traffic, conversions, and goal completions!
Website Design and Development
MKE Web Designs development services are forward-thinking, utilizing the latest trends to engage visitors. Produced locally in Milwaukee, WI, our projects are a perfect blend of art and technology, design and functionality. We're experts at developing websites with the popular WordPress framework, which allows clients to control their website through its easy-to-use back office suite. Our commitment to responsive web design means your website is ready to be viewed on a desktop computer, phones or a iPad/tablet. We never design the same website twice – each project is a opportunity help our clients excel over their competition.
In a world where brands fight for client's attention every day, it's more important than ever to develop a brand strategy that will help you cut through all the noise and touch the right people. At MKE Web Designs, we help our clients through an intense creative branding discovery process. This includes brainstorming sessions and brand positioning exercises to help them discover who they are. From establishing your visual look to developing your overall strategy, we work to help your brand stand out and help connect to the people who matter the most – people looking for your products or services!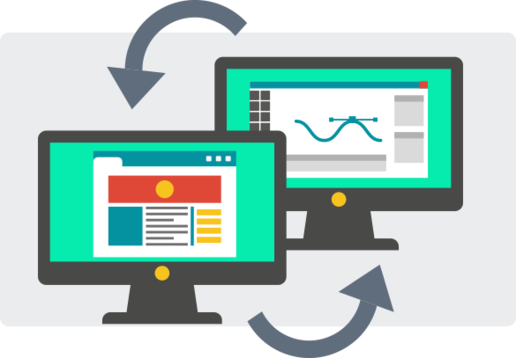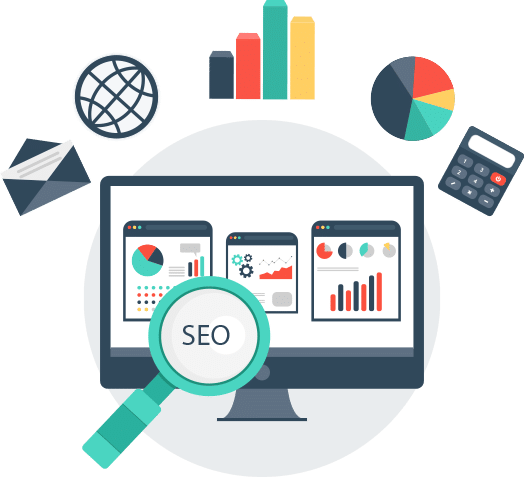 SEO (Search Engine Optimization)
The internet is constantly evolving, and so is your company's on search results on Google, Yahoo or Bing. When they find you, they'll buy… If they can't find you, you lose out on potential new business.
We see a lot of business owners lose customers because they do not rank well. So, we made it our goal to provide high-quality, affordable search engine optimization services to businesses in the Milwaukee and South Eastern Wisconsin area. Today, our clients are in the top of the search results, and we helped them get there by focusing on organic local search engine optimization.
Happy Customers (and growing)
Our quality standards apply also in terms of service, technical expertise and advice.
Our dedicated employees are happy to assist you with know-how and experience in your daily business.
Web Development
We create awesome websites that help our customers and clients communicate clearly, capture leads, and sell products.
Managed Web Hosting
We provide truly awesome hosting that allows our customers to keep mission-critical sites online so they can focus on what they do best.
Search Engine Optimization
We help our customers get their website in front of the right audience using the same SEO methods we use for our own company.
Digital Marketing Consulting
We're much more than just websites. We help our customers understand the digital landscape and how to navigate it.
Conversion Optimization
A pretty website is nice. A website that can meet key performance goals is much better. We can take you there.
Elite Support
With strong backgrounds in customer service, we thrive where other web dev agencies fail. With us, you can expect top notch customer service.
Ready to promote your website online?
Why Choose MKE Web Designs
Conversion & Lead Generation
Guide your users through their journey and convert them into leads and sales with strategically placed calls-to-action.
User Experience
Give your users what they want! Show them the right content at the right time to achieve higher conversion rates and quality leads.
Search Engines
Rank higher and get found in search engines via on-page and off-page search engine optimization.
Speed
Fast load times are critical to a great user experience, ensuring they can get information in a timely manner, and improve the overall SEO of your website.
Cross-Browser and Multi-Device Functionality
Deliver a consistent experience for your users across mobile devices and browsers. This ensures that our strategized designs will perform reliably no matter what browser or devise they visit your site from.
Security
Providing your users with a secure experience is essential to building trust. By enabling and SSL on your website, you'll gain a small boost to SEO an d show users that their information is safe, giving them comfort when converting.

I am completely satisfied with MKE Web Designs done for you service. They steadily demonstrate a stellar level of professionalism right from the start. Everything is made very clear and they surely understand modern SEO. A lot more traffic is coming to my clients websites.
I'm shocked at what MKE Web Designs services has done for my clients, and I'm excited to see what the team will do for in the near future. The service took about a week or two to warm up and now were going at full steam. I am already reaping the benefits of this service.